About Sue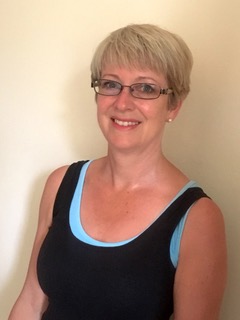 My aim is to teach rather than instruct. I want clients to really understand the principles of Pilates and carry these with them into their daily activities. It is not a case of blindly copying what I do — it is about you thinking and feeling how you move; a total mind and body workout.
Prior to my work as a Body Control Pilates teacher I worked as a Chartered Physiotherapist in both the NHS and private sectors mainly in Outpatients, Orthopaedics and Care of the Elderly. It was my keen interest in long term rehabilitation and injury prevention that brought me to Pilates. On a personal level I also wanted to get rid of the neck problems I was suffering from.
Body Control Pilates is one of the top organisations training pilates teachers today, which is why I trained with them. Before you can call yourself a BCP teacher you have to pass a number of exams and undertake 100 hours of supervised teaching.
With over 15 years teaching experience and an array of courses already under my belt I assure you I continue to develop my teaching practice and knowledge.
I have specialist qualifications through BCPA in designing programmes for older adults and clients with bone density issues (osteoporosis). However, I have also undertaken Pilates for Performance to enable me to work effectively with clients who are keen to enhance their chosen sport. I am very interested in mental health and have recently qualified as a Mindfulness instructor through Kindmind
Feel free to contact me if you have any questions. I hope to hear from you!